Black History Month: André Watts, German-Born Classical Pianist
Black History Month or National African American History Month, is an annual celebration of achievements by black Americans and a time for recognizing the central role of African Americans in U.S. history. The event grew out of "Negro History Week," the brainchild of noted historian Carter G. Woodson and other prominent African Americans. Since 1976, every U.S. president has officially designated the month of February as Black History Month. It is an annual observance in Canada, Germany and the United Kingdom for remembrance of important people and events in the history of the African diaspora. It is celebrated in Canada and Germany in February and in October in the United Kingdom.
In recognition of Black History Month, this week we honor and celebrate one of the world's greatest pianist alive today, the incomparable

André Watts.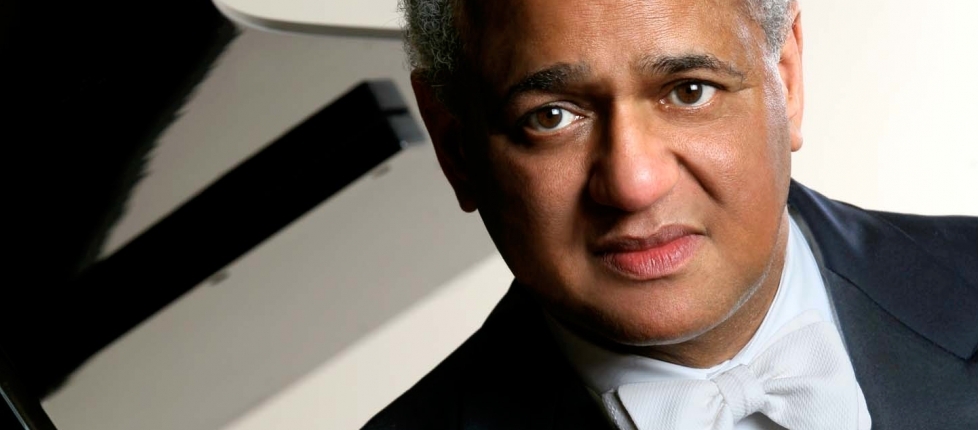 André Watts burst upon the music scene at age 16 when Leonard Bernstein chose him to debut with the New York Philharmonic in a nationwide Young People's Concerts broadcast. Two weeks later, Bernstein asked him to substitute at the last minute for the ailing Glenn Gould in performances of Liszt's E-flat Concerto with the New York Philharmonic, thus launching his career. More than 40 years later, Watts remains one of today's most celebrated and beloved superstars. His performances each year with the world's great orchestras and conductors, and his sold-out recitals and appearances at the most prestigious international festivals, bring him to every corner of the globe.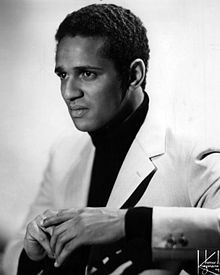 André Watts was a prodigy at the piano. He started playing with the Philadelphia Orchestra at age 9 and made his New York Philharmonic debut at age 16, under the auspices of Leonard Bernstein. Watts is considered one of classical music's modern greats, having performed internationally and received a host of awards and honors, including an Avery Fisher Prize.
Playing Piano as a Child
André Watts was born on June 20, 1946, in Nürnberg, Germany, to Maria Alexandra Gusmits, of Hungarian descent, and Herman Watts, an African-American soldier stationed in Germany after World War II. Watts received his first piano lessons from his mother after deciding to discontinue his initial studies of the violin. His mother would hold up 19th century Hungarian composer Franz Lizst as an idol for the young Watts to encourage him to practice.
When the family later moved to Philadelphia, Pennsylvania, Watts continued playing the piano, and began playing with the Philadelphia Orchestra at the age of 9. He also received training at the Philadelphia Academy of Music. His parents divorced in the early 1960s.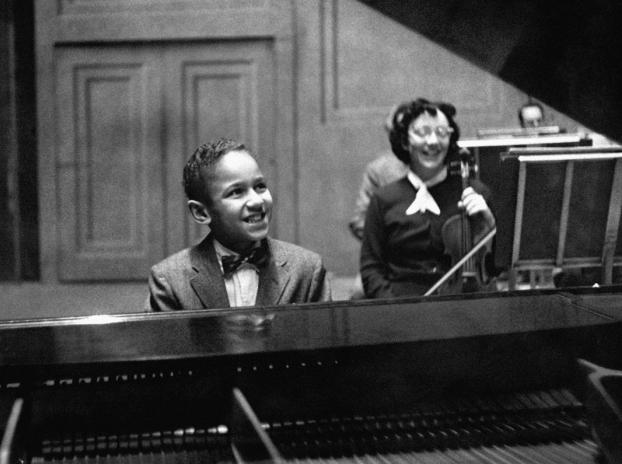 Grand Philharmonic Debut
At age 16, Watts won a 1962 competition to play in conductor Leonard Bernstein's televised Young People's Concert series with the New York Philharmonic, with Watts performing a Lizst concerto. A short time later, Watts was called in by Bernstein at the last minute to be a replacement for pianist Glenn Gould, who was unable to make a scheduled New York Philharmonic performance due to illness. Watts's resulting solo performance on New Year's Day in 1963 was enrapturing, inspiring immediate worldwide acclaim.
Watts released his first album, The Exciting Debut of André Watts, under Columbia Records in 1963. That same year, he received a Grammy Award for most promising new classical music artist. Watts's manager and mother decided that he would, initially, do concert work on a limited basis and continue his schooling, studying under pianist Leon Fleisher and earning a bachelor's degree in music from the Peabody Institute in 1972.
Historic TV Appearance
During the the late 1960s and '70s, Watts continued to grow in stature and reputation as an artist, performing in the United States, Europe and Asia, and earning an array of accolades. In 1976, he made history with PBS's Live From Lincoln Center program by playing the first fully televised piano recital. He appeared on TV regularly with a variety of musical outfits, including the Boston Symphony and the Mostly Mozart Festival Orchestra, and eventually guest-starred on the famous children's program Mister Roger's Neighborhood, where he played several pieces and spoke about the calming quality of music.
Later Career
In 1988, the same year that he celebrated his 25th season of performances, Watts won the Avery Fisher Prize, a monetary award for solo instrumentalists of distinction given by Lincoln Center. He married Joan Brand in 1995, and they have been together since. In the early 2000s, Watts suffered a spontaneous hematoma and collapsed before a concert in California.
After surgery, he made a full recovery, returning to performing after just two months.
Watts has recorded a number of albums over the years, providing interpretations of Ludwig van Beethoven, Frédéric Chopin, Franz Schubert, Pyotr Tchaikovsky and Lizst, among others. He has also worked as an educator, serving as an artist-in-residence at the University of Maryland and as the music chairperson at Indiana University. Watts has also won various honors throughout his decades-long career, including an induction into the Hollywood Bowl of Fame in 2006 and a 2011 National Medal of Arts.
The talented pianist, who celebrated his 67th birthday in June 2013, continues to perform to great acclaim.

NPR Interview LISTEN: A Pianist Who Goes Way Back with The Philadelphians.
Andre Watts plays the Grandes Études de Paganini S.141 by Franz Liszt as part of an all Liszt recital given in Tokyo on 11/22/1988. Restored by R. B. Prior

André Watts – MacDowell Piano concerto No. 2 – Detroit Symphony Orchestra
Bravo, Mr. André Watts, Bravo!
We Honor You!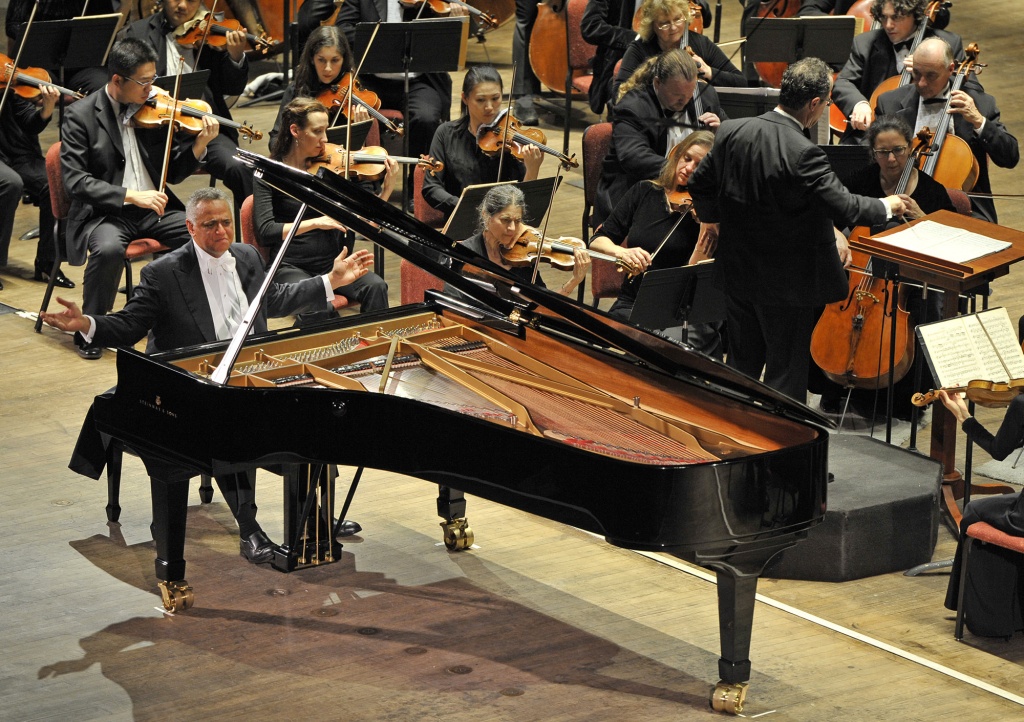 originally published
here

: