Monthly Archives:
February 2016
German Town: The Lost Story Of Seaford Town Jamaica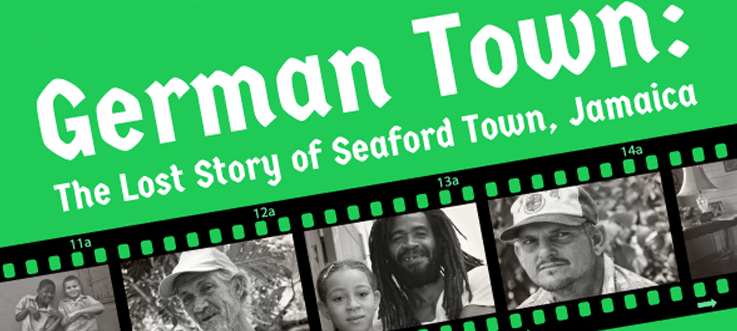 "German Town: The Lost Story Of Seaford Town Jamaica" is a documentary that explores the history of German heritage within Westmoreland Jamaica.
Deep within the isolated undeveloped mountains of Westmoreland lies a village with a history and people unique to Jamaica. It is said that the inhabitants of this village are descendants of German indentured servants who were used to work the Jamaican plantations after the emancipation period to substitute the slave labor that drove the islands economy.
Others think they came under different circumstances as runaway prisoners, former military battered after the Napoleonic wars seeking a better life to escape the poverty and hardships in their home lands. This documentary project explores the history and contemporary life of Jamaicans of German heritage.
Running time 55 mins
Directed by- David Ritter
Produced by- David Ritter and Clinton Wallace for photomundo international
To watch this documentary in its entirety go HERE
DVDs of this documentary can be purchased HERE
For more info and screenings contact: DAVID RITTER: ritter.david.david@gmail.com
germantownjamaica.com
GERMANTOWN, where the first protest against slavery was written in the new world, is a historic neighborhood in Northwest Philadelphia, PA. It was founded by German Quaker and Mennonite families from Krefeld, a city in North Rhine-Westphalia in Germany.
In 1688, the PETITION AGAINST SLAVERY was drafted by Francis Daniel Pastorius and signed by him and three other Quakers living in Germantown. The petition, based upon the bible's golden rule, "Do unto others as you would have them do unto you," urged for the abolishment of slavery. It was also one of the first written public declarations of universal human rights. It argued that every human, regardless of belief, color, or ethnicity, had rights that should not be violated.
Remembrance of the Germantown Protest came to life again when celebrated American poet John Greenleaf Whittier in 1872 made Pastorius the hero of his narrative poem, "The Pennsylvania Pilgrim." A Quaker-born abolitionist, Whittier directly addressed the meaning of Pastorius's long forgotten legacy, ending his poem with the following words:
For, ere Pastorius left the sun and air,
God sent the answer to his life-long prayer;
The child [John Woolman] was born beside the Delaware,
Who, in the power a holy purpose lends,
Guided his people unto nobler ends,
And left them worthier of the name of Friends.
And to! the fulness of the time has come,
And over all the exile's Western home,
From sea to sea the flowers of freedom bloom!
And joy-bells ring, and silver trumpets blow;
But not for thee, Pastorius! Even so
The world forgets, but the wise angels know.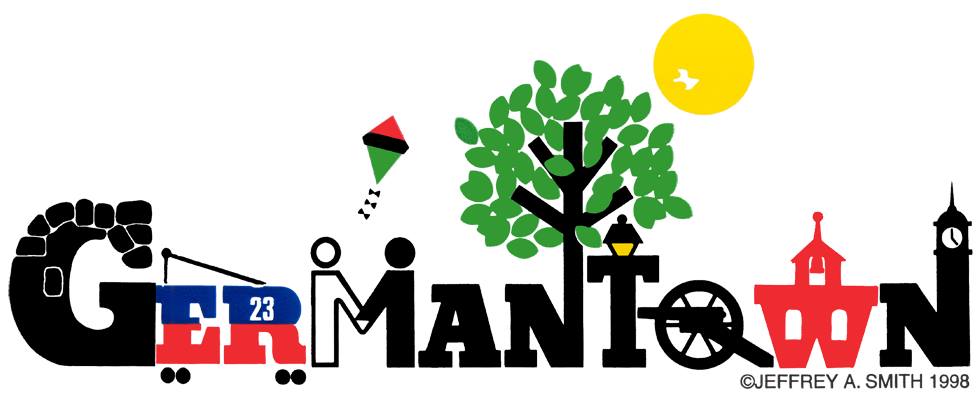 Congratulations!!!

Lt. Gen. Nadja West has been appointed as the Army's 44th Surgeon General. With this appointment comes a promotion to lieutenant general, which makes West the Army's first black female 3-star general as well as the highest ranking female of any race to graduate from West Point.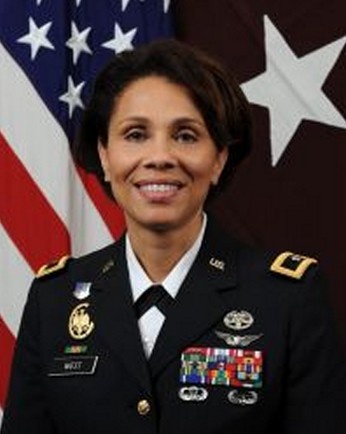 West started as a child in Germany five decades ago. She came into the world a mischlingskinder or "brown baby"—one of many children borne of liaisons between African American servicemen and German women. Orphaned as a baby, she was adopted at nine months by Oscar and Mabel Grammer. Oscar Grammer worked as a chief warrant officer in the U.S. Army. Mabel Grammer was a civil rights activist and journalist who, at one point, wrote for the Afro American Newspapers. Together the couple adopted 12 children; West was the youngest.
On Tuesday, February 9 (2016), Lt. Gen Nadja West will be honored in an official ceremony. The promotion and ceremony follows the 54-year-old's confirmation by the Senate as the new Army Surgeon General and Commanding General, U.S. Army Medical Command (MEDCOM) as of December. As such, West will be assisting and advising the Secretary of the Army and Army Chief of Staff in relation to all health care matters in the Army, in addition to overseeing development, organization, policy direction, and other matters relative to the Army-wide health care systems.
"I was once an orphan with an uncertain future," said West of the promotion and the new responsibilities facing her in the future. "And I am incredibly honored and humbled to lead such a distinguished team of dedicated professionals who are entrusted with the care of our nation's sons and daughters, veterans and family members. While our Army and our nation face tough challenges in the future, I am confident that collectively we have the right skills, commitment, and talent to meet those challenges with mission success," she added.
The Washington D.C. area-native holds a Bachelor of Science in Engineering from the United States Military Academy at West Point and a Doctorate of Medicine from George Washington University School of Medicine. She has held previous assignments as Commanding General, Europe Regional Medical Command; Commander of Womack Army Medical Center, Fort Bragg, N.C.; and Division Surgeon, 1st Armored Division, Army Europe and Seventh Army, Germany. Originally published here.
Black History in the making!
Brava!
Three-Star General,
Lt. General Nadja West,


We Salute You!